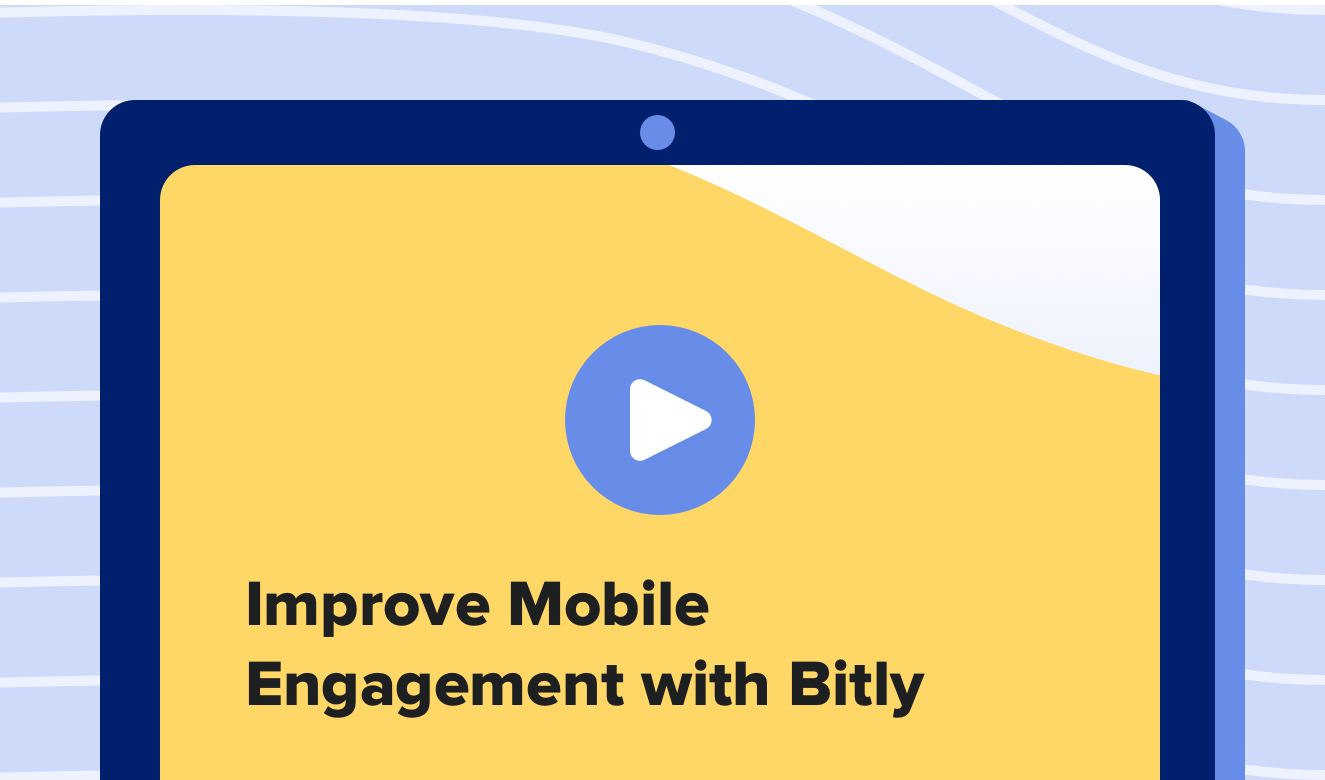 No longer just a niche marketing channel, mobile is now king in almost every industry. Whether you're a content creator, an e-commerce team, an app developer, or you simply want to keep your customer base engaged, it's more critical than ever to weave mobile engagement into your marketing strategy.
Watch our webinar "How to Improve Mobile Engagement With Bitly" to learn how Bitly can help you to create a great mobile experience for your customers, and grow your mobile engagement. We'll cover:
The value of a mobile-first strategy

Powerful examples of mobile campaigns by major brands

How to use Bitlinks to power mobile engagement
?